September 2023 Update
Version 3.80 of wristMT now includes times for Action Match and has been updated to include support for the new Venu 3, Fenix 7 PRO, and Epix Gen 2 PRO
wristMT (Wrist Match Timer) is an application for Garmin Fenix Series smart watches targeted at sporting pistol shooters who participate in 
WA1500, PPC1500, Australian Service Pistol, Action Pistol, NPA Police Pistol (PP1, PP2, PP3, PP4), Super Magnum, NPA Carry / Pocket,  and ISSF shooting. wristMT is fantastic for training both on and off the range with dedicated training drills built in. The application features a large daylight readable timer display with the ability to easily switch between time series on the firing line as the match progresses. 
Additional features such as Plus Mode allow the shooter to return their concentration to the match at an earlier stage but also extend the capability and usability of wristMT both on and off the range. Shooters can quite easily use wristMT to shoot an entire match independent of any range infrastructure such as turning targets and range timers. The same functionality allows shooters to train at home or other locations and be alerted via audible and vibratory feedback that the match firing time sequence has started and stopped. Use wristMT to practice drawing from the holster, aiming and acquiring the sight picture, squeezing the trigger (dry firing) and know whether the shots are all away within the allocated time.
wristMT leverages some of the fitness features of the Garmin watches and can record metrics such as heart rate, steps taken, and distance walked during the shooting matches.
wristMT is available for download from the Garmin App Store. A fully function 30 day trial is offered. An unlocked version of the app can be purchased from Dugong Technology to permanently unlock the application and enable full functionality.
All Action Match times are available within wristMT including the 4½ minute time to complete the mover stage
Covers:-
Service Pistol
Service Pistol Unrestricted
25 Yard Service Pistol
wristMT includes support for:-
Standard Pistol
25m Pistol
Rapid Fire
Free Pistol (Paper Targets)
wristMT includes times for:-
PP1
PP2
PP3
PP4
Super Magnum
NPA Carry / Pocket
Users can crest up to 5 custom time sequences to suit individual needs. Custom times can be used for anything from cooking an egg to weight training to support for other matches or to customise times to meet local conditions and regulations.
Supports:-
150 Shot Matches
60 Shot Matches
48 Shot Matches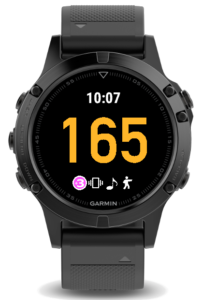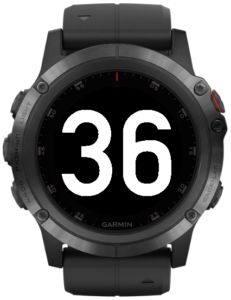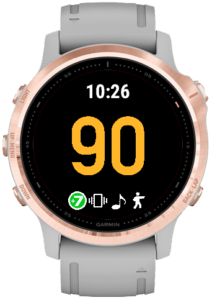 Download or Purchase wristMT
1. Click the Unlock button below to start the unlock process. This will open the Garmin App store

2. From the Garmin App store, click the Blue UNLOCK button next to the DOWNLOAD button to open the Dugong Technology eCommerce website.

3. Complete the checkout process and wait to be redirected back to the Garmin App store.

4. Finally, click on the DOWNLOAD button to install the unlocked version of wristMT to your watch.

Some users have reported that the Blue Unlock button is not present when accessing the Garmin App store using Connect IQ (CIQ) on a mobile device. Please ensure that you use a Web Browser and not Connect IQ when trying to unlock.
Continue using wristMT after the Trial Period with reduced functionality

Download from the Garmin App Store by clicking on the button below
Fantastic timer!! Thank you so much for developing it. It is a pleasure to use.
This app is fantastic. Its intuitive. I couldnt use the turning targets, at my club today, but was able to easily shoot my matches. Great app and very responsive developer. I really like it. Keep up the good work!!!!
Used it in PPC WA1500 competition and works well. I am pleased with it and after the trial period I decided is worth to purchase.
Für mich als Schütze im BDMP nur zu empfehlen. Sehr gut!
Best investment to improve my shooting I have bought in years. This is a must have to anyone that wants to improve their shooting. Times take a bit of setting up but once they are set it's a dream to use.
Join our users from over 30 countries